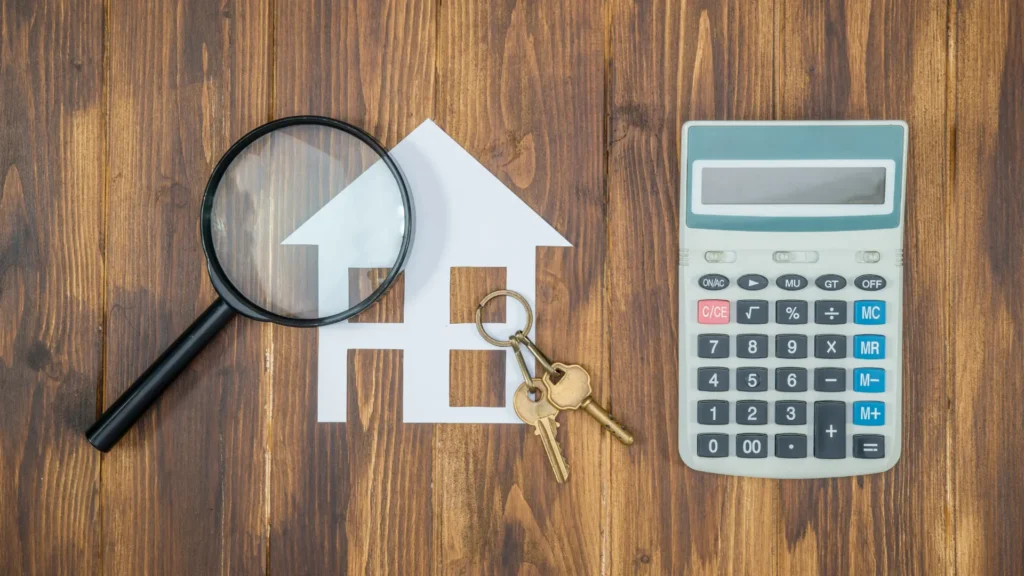 If you are planning to move out of your property, you've probably come across the average prices for End of tenancy cleaning and now you are wondering why they are so expensive when a regular domestic cleaner is way cheaper. In this article, we'll provide a detailed explanation as to why this particular type of cleaning is so much more expensive.
What makes the End of tenancy cleaning so expensive?
The cost of End of tenancy cleaning often surprises many due to its relatively high prices. But what exactly makes this cleaning service so expensive? Let's look into all reasons behind the high price tag.
Thoroughness and attention to detail
End of tenancy cleaning is far more meticulous than regular cleaning tasks. Cleaning professionals are required to meticulously clean every nook and cranny, leaving no surface unattended. This level of detail takes considerable time and effort. For instance, cleaning kitchen appliances like ovens, refrigerators, and microwaves demands specialised techniques and products to remove stubborn grease and grime effectively.
Extensive time investment
Cleaning an entire property thoroughly requires a significant time investment. Depending on the size of the property and its condition, professional cleaners may spend several hours or even an entire day to complete the task to the highest standard. The comprehensive process involves vacuuming, mopping, dusting, sanitising, degreasing and more, covering each room from top to bottom. Additionally, cleaning professionals need to factor in the time spent on inspections and final touches.
Expertise and experience
Professional End of tenancy cleaning services requires experienced cleaners who possess specialised knowledge and expertise. These cleaners are well-versed in using appropriate cleaning techniques, products, and equipment to achieve exceptional results. Their expertise ensures that the property is cleaned efficiently without causing damage to delicate surfaces or materials. Hiring experienced professionals guarantees a thorough cleaning job, giving peace of mind to both landlords and tenants.
High-quality cleaning products
End of tenancy cleaning often involves the use of high-quality, professional-grade cleaning products. These products are specifically formulated to tackle tough stains, grime, and bacteria effectively. While these products may be costlier than those used for regular cleaning, they are necessary to meet the stringent cleaning standards required for End of tenancy cleaning. Moreover, professional cleaners have access to a wide range of cleaning products tailored to different surfaces, ensuring optimal results without causing any damage.
Specialised equipment and tools
To achieve thorough cleanliness, professional cleaners utilize specialized equipment and tools. These include commercial-grade vacuum cleaners, steam cleaners, carpet extractors, pressure washers, and more. Investing in such equipment adds to the overall cost of the cleaning service but guarantees exceptional outcomes. The use of specialised tools enables cleaners to reach inaccessible areas, remove deep-seated dirt, and restore the property to its original state.
Public liability insurance
Reputable End of tenancy cleaning companies carries liability insurance and bonding. This insurance coverage protects both the cleaning company and the client in the event of any damage or accidents that may occur during the cleaning process. While these policies contribute to the overall cost of the service, they provide peace of mind by ensuring that any unforeseen incidents are handled professionally.
Free End of Tenancy cleaning quotes
Are you curious about the price of End of Tenancy cleaning for your property and have a tight budget? Tell us about your needs and we'll provide the best price possible.
Conclusion
End of tenancy cleaning is expensive due to several factors, including the scope and intensity of the cleaning required, specialised equipment and cleaning products, labour costs, insurance coverage and the need to meet specific standards set by landlords or agencies. Professional cleaners go the extra mile to ensure that the property is left in pristine condition, meeting the expectations of landlords and future tenants alike. By understanding the various factors involved, individuals can appreciate the value and benefits of investing in professional End of tenancy cleaning services.
Frequently asked questions
Question 1: Can I use a regular cleaning service instead of the End of tenancy cleaning?
Answer 1: In simple words, the difference between both cleanings is the depth of cleaning. Regular cleaning maintains the cleanliness of your home whereas End of tenancy cleaning is designed to make a property look like no one ever lived in it. Regular cleaning would normally take 2 hours for a 1-Bedroom flat, whereas the End of tenancy cleaning would require 6 – 10 hours for a single person to complete.
Question 2: Is End of tenancy cleaning not the same as Deep cleaning?
Answer 2: While both cleanings provide a similar depth of cleaning they are completely different because they serve different purposes.

End of Tenancy cleaning is more thorough than a Deep clean, and its main purpose is to make a property look like no one has ever lived in it. This is what tenants need to get their rent deposits back.
Deep cleaning is designed to get your property to a tip-top state, and it's a comprehensive clean focusing on grime, limescale, grease, dirt, sanitisation and cleaning areas that haven't been cleaned for an extended period, typically months.
Question 3: How to find cheap End of tenancy cleaning services?
Answer 3: You can always seek recommendations from friends or ask your Landlord or Estate agent. However Landlords don't like the word "cheap" for End of tenancy cleaning, as it generally means the quality of cleaning isn't great and the cleaners aren't as experienced, which could turn out to hurt your rent deposit. The "cheap" price could become more expensive in the future.
Question 4: Do I need to clean the curtains at the End of the tenancy?
Answer 4: It's always wise to check your tenancy agreement and reach out in a friendly manner to your Landlord or Estate agent. They will confirm everything. Typically you have to dry clean your curtains to avoid damage.
Question 5: How long it takes for End of tenancy clean in 1 Bed flat
Answer 5: Depending on a number of factors the average time is 6 – 10 hours which could be split into 2 or 3 cleaners, allowing them to finish within 2 – 3.5 hours.
Question 6: How do I prepare for the End of tenancy cleaning?
Answer 6: First, we recommend checking your tenancy agreement and talking to your Landlord or Estate agent to find out what are their requirement in order for you to get your deposit back 100%. Then request several quotes from different cleaning providers, present them with your requirements and ask for the best price. For the cleaning day, you need to make sure that you've fully vacated the property and that all of your personal belongings are removed. Also, you need to make sure that you still have running water and electricity for your cleaners to perform the job.